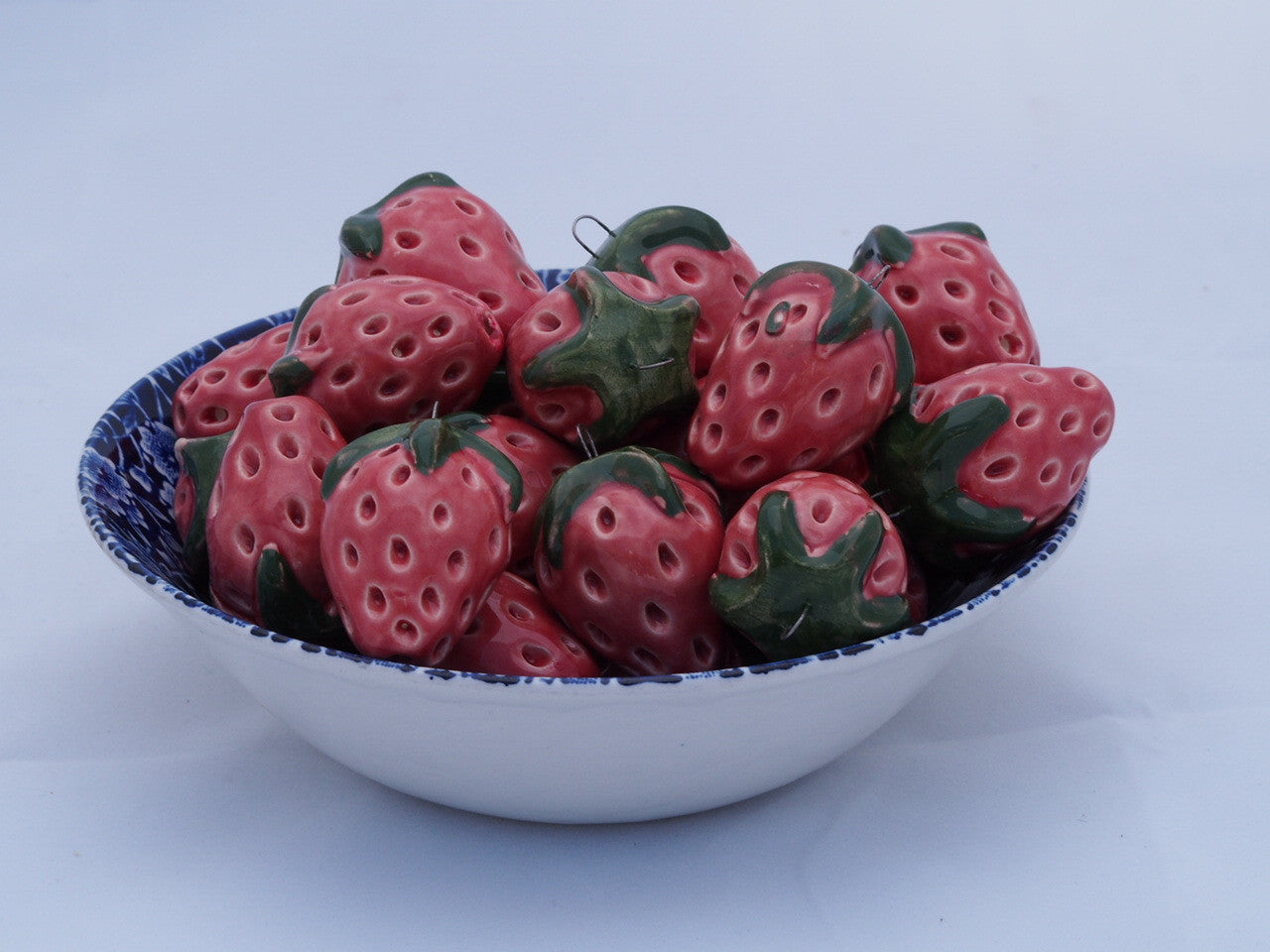 Ceramic Strawberry
These very cute Strawberry's measure approximately 40mm in length and can displayed as in picture you are also able to hang them. 
Please read terms and conditions when ordering ceramics.
Please note,     Ceramic flowers are not available for delivery or postage but may be purchased and collected from our shop.